Here at Dental Emporiumwe offer this type of specialised panoramic x-ray which is not available at many dental practices in the UK.
This means an additional referral appointment to a specialist radiography center would not be needed, saving you a great deal of time and effort.
What is an OPG?
An OPG is a panoramic X-ray of the upper and lower jaws, including the teeth. The OPG unit is specifically designed to rotate around the patient's head during the scan. An OPG will take approximately 20 seconds.
An OPG can be used to look for:
It can also be used for surgical planning.
No radiation is left in your body after the OPG is finished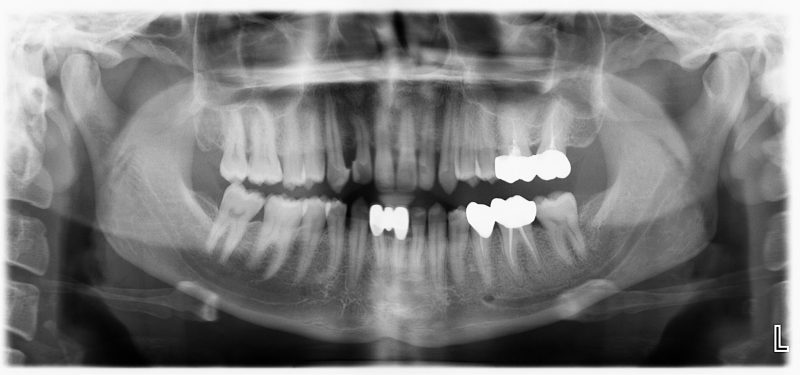 Risks of an OPG
Your dentist or dental specialist knows the risks of having an OPG and will consider the risks before recommending you have this type of X-ray.
What happens during an OPG?
Medical imaging staff will ask you to sit in a chair or stand for the OPG. It is important that you tell the staff if you have difficulty sitting or standing unassisted.
When you are ready, the radiographer will go behind a screen to start the OPG machine. They will ask you to be still during the OPG. When your OPG is finished you will be asked to wait while the radiographer checks the images. The procedure usually takes about 5 minutes including time taken to get ready.
When will I get the results?
The digital images will be available immediately to be examined by your dentist at Dental Emporium.
"I would like to say a huge thank you for all the great work we have had done at our dentist and hygienists appointments through the past 5 years. Everyone at the surgery has always been so kind, patient, professional ..and gentle! You will be a hard act to follow!

Sending very best wishes and thank you again".
Credit Available. Enquire Now.
Interest-free credit available